The ILRI 2018 Annual Report
>
Capacity building
ILRI/Susan Macmillan
Mentoring women to become future leaders in science
The next generation of African women scientists are honing their skills at BecA-ILRI Hub
---
By Mwihaki Mundia 
BecA-ILRI Hub (BecA) is reaching out to women scientists across Africa to build their capacity for training and research using modern, high-end bioscience technologies including genomics, genetics and bioinformatics tools. The work is funded through the Africa Biosciences Challenge Fund (ABCF), and the goal is to help a new generation of women scientists accelerate animal and crop genetic gains and improve productivity. Women currently make up 31% of all agricultural research fellows, so there is still work to do, but the trends are improving. Here are the stories of three women who have participated in the program.
The goal is to help a new generation of women scientists accelerate animal and crop genetic gains and improve agricultural productivity.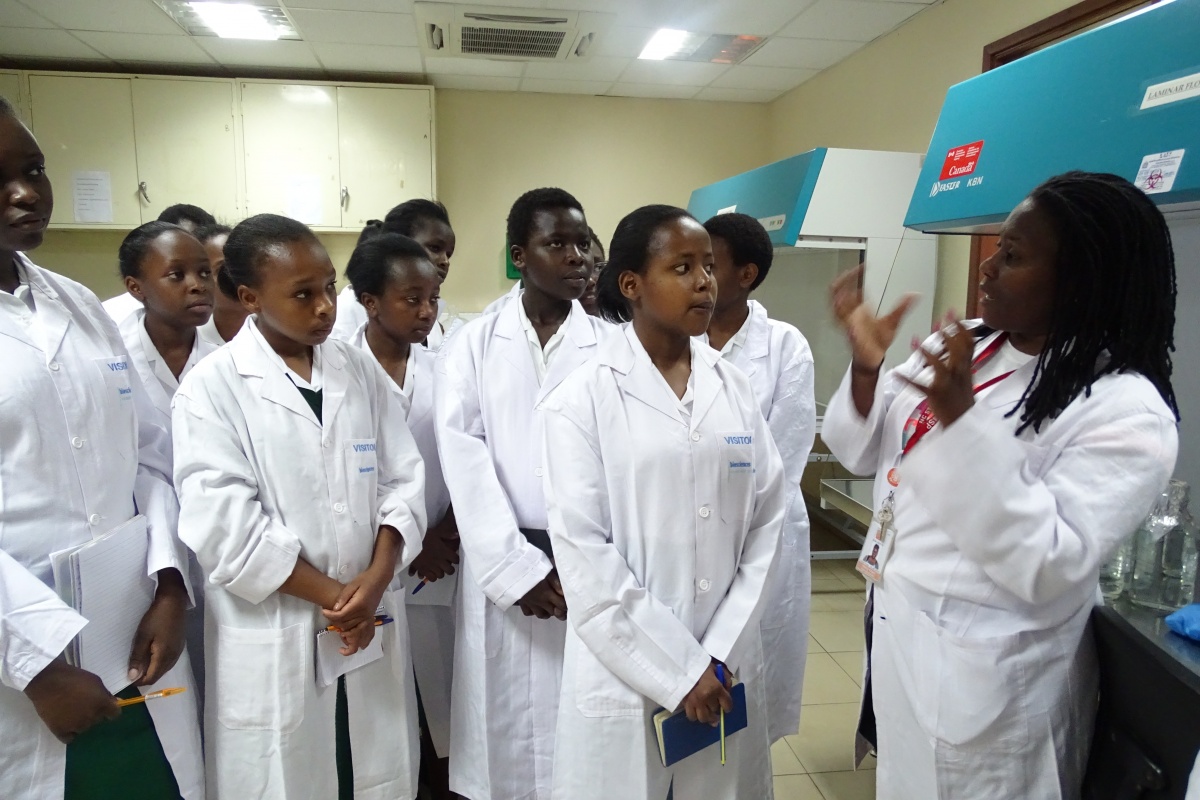 Joanne Adero is a research assistant at the National Crops Resources Institute in Uganda, where she is part of the Genomic Tools for Sweet Potato Improvement Project team. In 2017, Adero secured an opportunity to conduct her research at BecA through the ABCF program.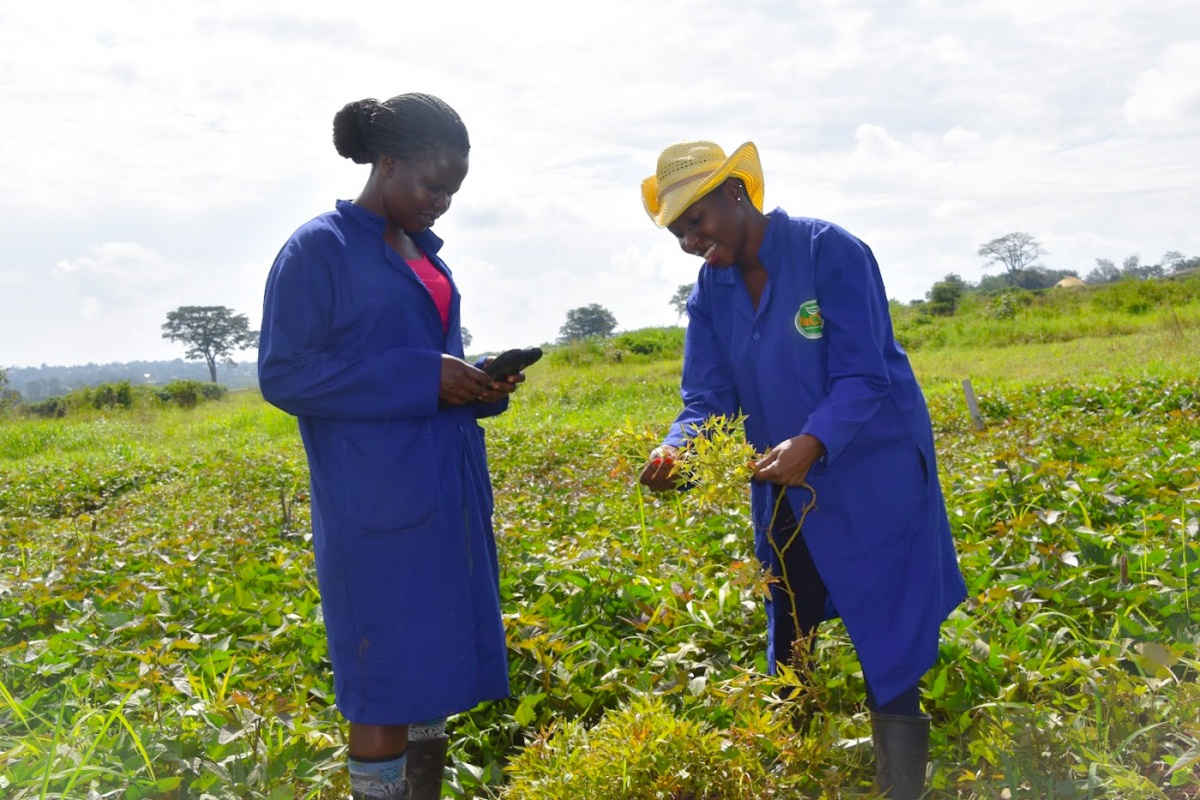 At BecA, Adero studied genetic variations of sweet potato viruses to understand the nature, diversity and distribution of viral disease-causing organisms that are heavily affecting production of sweet potato in Uganda. She and her research team detected ten groups of viruses, including two, the sweet potato badnavirus and symptomless virus, which had not previously been reported in the country. Their work also helped generate the complete genome sequence of the sweet potato feathery mottle virus, virus C and chlorotic fleck virus in Uganda. Together, these three viruses have decimated sweet potato production in Uganda for the past decade, dropping Uganda from second to fourth place in the world rank of sweet potato production, and most importantly, damaging the livelihoods of thousands of smallholder farmers. Although there is still a long road ahead, Adero's discoveries will eventually help scientists develop novel treatments for these diseases—and give renewed hope to thousands of farmers.
Gerardine Mukeshimana is currently the Minister for Agriculture and Animal Resources in Rwanda, but before her ministerial appointment in 2014, she was a key member of a research team at BecA. Mukeshimana joined BecA as a post-doctoral scientist in plant molecular biology.
While at BecA, Mukeshimana's research focused on using molecular virology, plant transformation, genomics and bioinformatics tools to develop strategies to control the spread of sap-sucking flies that transmit viral diseases to beans. Her findings on the nature and distribution of pathogenic viruses were published in top scientific journals. As an ardent supporter of African national agricultural research systems, Mukeshimana was actively involved in capacity development and resource mobilization at BecA.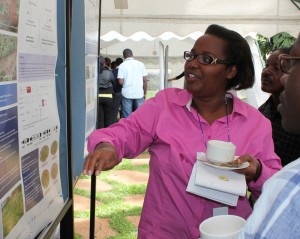 Mukeshimana was previously recognized by the United States Agency for International Development-funded Board of International Food and Agriculture Development for her significant contributions to the breeding of the common bean for drought tolerance and disease resistance, key constraints to bean production in Africa.
Diddi Aissatou is a scientist researcher and deputy head of vaccine production at the National Veterinary Laboratory in Garoua, Cameroon. She joined BecA through its capacity building ABCF program in 2017.
Aissatou's research work has centred around the occurrence, spread and possible control of peste des petits ruminants (PPR) in Cameroon. PPR is a highly contagious disease of sheep and goats caused by a Morbillivirus that is closely related to the virus that causes rinderpest (also known as cattle plague). It is a common cause of mortality (as many as 80% of animals infected with certain strains of the disease die from it) and production loss in Cameroon and many other developing countries.
Preliminary findings from Aissatou's research work at BecA revealed that both the disease and the PPR virus are present in 35% of small ruminants and that this prevalence was associated with species (46% in sheep compared to 30% in goats) and location. In addition, she discovered that the virus from asymptomatic animals belongs to a different lineage of the disease from one where outbreaks occurred, which helped to solve one of the disease's long-standing riddles. 'We remain a distance from finding a treatment for the disease', says BecA director Jacob Mignouna, 'but work like [Dr] Aissatou's brings us a lot closer'.
© 2023 International Livestock Research Institute