The ILRI 2019 Annual Report
>
Building for the future
ILRI/David Aronson
Pioneer genotyping platform provides genomic solutions for African breeders
Female-led genotyping project provides high density services for the first time to African-based researchers and breeders
---
By Mwihaki Mundia
The Integrated Genotyping Service and Support (IGSS) platform, Africa's first genome profiling platform, has been running at the Biosciences eastern and central Africa-International Livestock Research Institute Hub (BecA-ILRI Hub) since 2014. Cathrine Ziyomo, a molecular breeder with a doctorate in agronomy and plant genetics from the University of Minnesota, assumed leadership of the platform in 2018.
The platform seeks to build a critical mass of African breeders technically competent in the use of DNA markers for crop improvement. Not only does the platform provide high-density genotyping services to researchers in Africa for the first time, but it also provides training and support, enabling national agriculture research system (NARS) scientists to interpret and use results from its sophisticated analyses.
Under Ziyomo's leadership, the platform has increased accessibility and utilization of genotypic data to deliver high yielding and farmer preferred crop varieties. Her team has generated an impressive number of genotyped samples brought in by breeders from research institutions across Africa.
My goal is to enable use of modern molecular breeding technologies by African plant and animal breeders through good quality service provision at an affordable cost
The IGSS platform collaborates with NARS scientists to build their skills by focusing on strategies to modernize strong breeding programs, helping breeders interpret the results from the platform to help make selection decisions from the data.
With services that span phenotype and genotype data analysis to data management and storage to breeding scheme design, Ziyomo and her team use the high-end technology platform available at the BecA-ILRI Hub to offer molecular breeding solutions to researchers from NARS breeders, private-sector seed companies, other CGIAR centres, other projects funded by the Bill and Melinda Gates Foundation (BMGF), African Biosciences Challenge Fund (ABCF) fellows and academic research institutions across the continent.
'We offer rapid, high-quality genome profiling services—services that have proven of interest to a diverse group of African breeders', says Ziyomo.
Before the establishment of the IGSS platform at the BecA-ILRI Hub, breeders and researchers in Africa would have to send their samples to laboratories in developed nations such as the United States. The follow-up support required to properly interpret the results presented a logistical nightmare. By contrast, Ziyomo and her team maintain a highly efficient system for IGSS clients by visiting the breeders in their home institutions and helping them with analysis and selection decisions and designing breeding schemes.
When Ziyomo joined IGSS, she realized early on that the sustainability of the platform depended on aggregating huge volumes of samples from partners that would pay the full cost of the genotyping service. One of her greatest accomplishments has been securing resources from private seed companies, fully funded projects in academic institutions, CGIAR centres and NARS for crops that are of great importance to Africa's food security. In 2019, the platform surpassed its own goals by genotyping 67,218 samples from a diversity of crop, forage and animal species.
CAPTION: 'We offer rapid, high-quality genome profiling services—services that have proven to be of interest to a diverse group of African breeders', says Ziyomo.
Her team comprises eight members, all based at the BecA-ILRI Hub, who work alongside her to provide support and collaboration. 'My experience at IGSS has been highly rewarding because I have had the independence to be creative and innovative, while still being able to deliver on my targets', says Ziyomo. 'I have had the autonomy to expand my networks across all of Africa while still maintaining the collaborators established by the previous project lead.'
Her time as the IGSS team leader has allowed her to identify new collaborators, which has markedly increased the number of samples genotyped on the platform.
In her spare time, Ziyomo enjoys outdoor activities such as hiking and running, travelling, cooking, reading and interior design.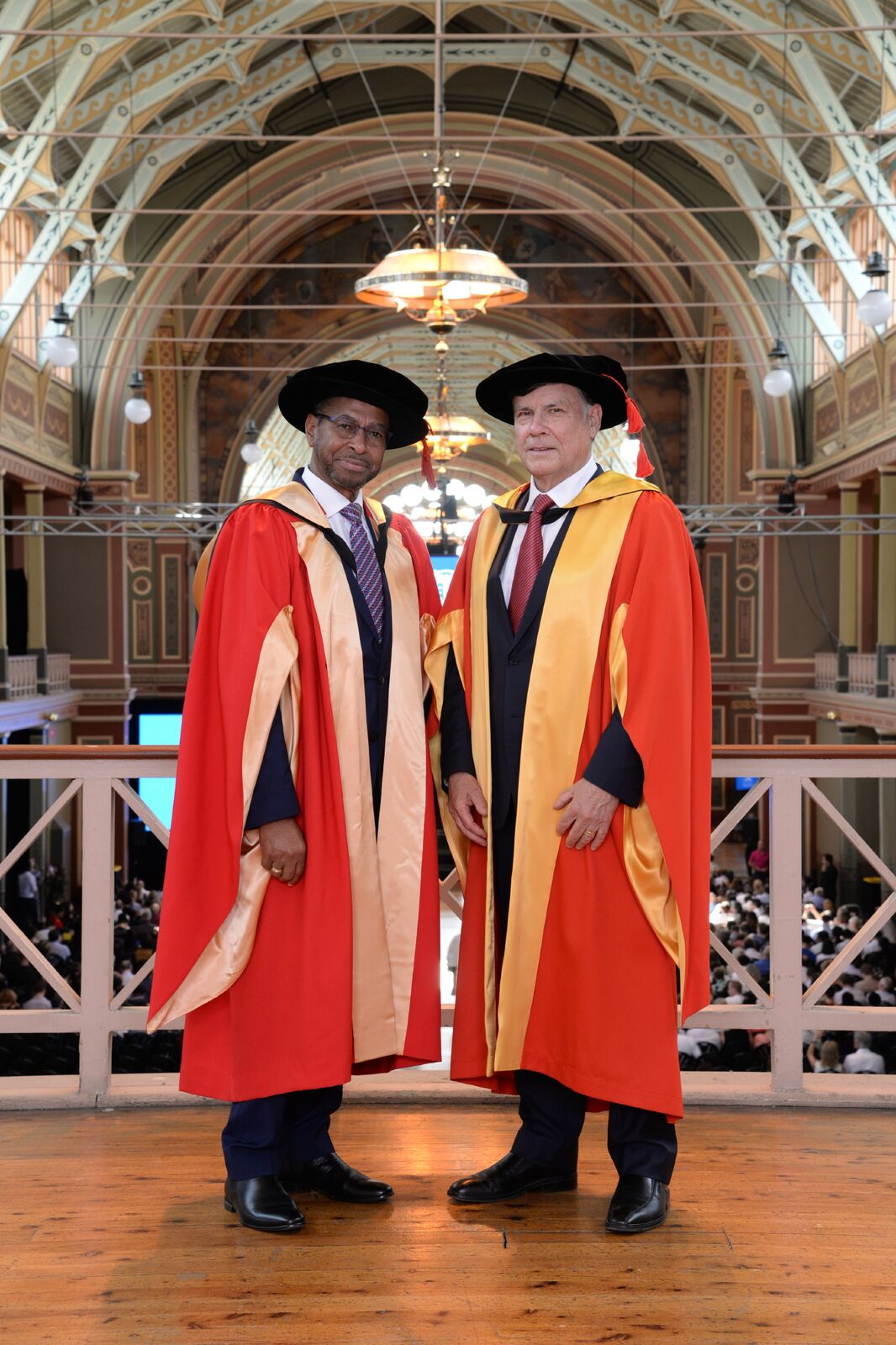 Foreword
---
We are publishing the 2019 annual report of the International Livestock Research Institute (ILRI) during a global pandemic whose impacts on human health and the global economy have already proven catastrophic. Both COVID-19 and recent events around the world have shown that inequalities of various kinds—social, racial and economic, among others—remain powerful forces that need to be addressed. At ILRI, we are committed to ensuring that our research on livestock contributes in a multitude of ways to addressing the current crisis, from preventing future pandemics to helping those most impacted by the present one. We are working on livestock solutions that help re-ignite economies, support health and nutrition, and build up sustainable and resilient food systems in the poorer parts of the world.
This report's focus on gender is especially timely. Few societies in the world are free from inequalities arising from gender, as few are free from inequalities of race, status and multiple other kinds of division.
A gendered lens: Women, men and the future of livestock
---
Picture a livestock keeper in the developing world. In all likelihood, you are visualizing a man, perhaps herding cows and goats across a savanna or ploughing a piece of farmland with bullocks. The very term 'animal husbandry'—which refers to the care, cultivation and breeding of animals—denotes masculine qualities, deriving as it does from late Old English ('male head of a household'). But of course, it is not only men who keep livestock.
In fact, some two-thirds of the developing world's hundreds of millions of poor livestock keepers are women, not men. In these countries, women, not men, perform most of the work in farm and herding households that goes into caring for animals. It is these women, not their menfolk, who do most of the day-to-day farm animal management as well as the processing, marketing and selling of the milk and eggs their animals produce. And it is developing-country women, not men, who typically make daily household decisions regarding a family's chickens and other small stock.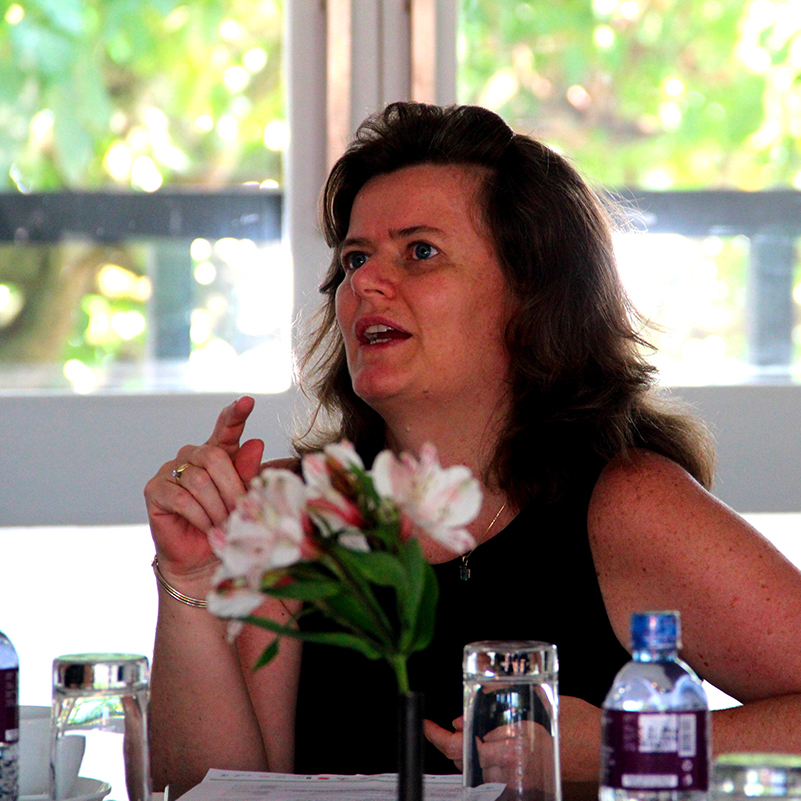 we worked on
136
63

Donors

70

Partners

118

Fellows

11,839

Trainees
The animals they keep
Feature stories highlighting ILRI's gender work
ILRI is a research-for-development institute, dedicated to a world free of poverty, hunger and environmental degradation. Its projects and initiatives reach beyond the library or the laboratory to the real world. The four stories that follow depict with journalistic flair and photographic detail the opportunities and challenges facing women and men building a better future for themselves through livestock.
The CGIAR gender platform
A renewed platform on gender aims to give greater voice to women farmers in the developing world Hosted by ILRI, the multi-centre collaborative effort will focus on gender equality and transformative food systems
Women farmers in the developing world face a host of challenges, from balancing domestic and agricultural chores to securing access to land and markets. To help women achieve gender equality in food systems, and to sustainably defeat hunger and enhance nutrition, CGIAR has launched a CGIAR GENDER Platform. The platform aims to create a 'new normal'-a world in which greater gender equality drives more equitable, sustainable, productive and climate-resilient food systems.
ILRI is proud to serve as host for a new CGIAR-wide platform on gender issues in global agricultural research for development. Known as GENDER (Generating Evidence and New Directions for Equitable Results), the platform aims to help transform the way gender research is done, both within and beyond CGIAR, and to help kick-start a process of genuine change towards greater gender equality and better lives for smallholder farmers everywhere.
Jimmy Smith, director general of ILRI, stated, 'GENDER is well positioned to produce far-reaching and enduring impacts because it will aim to give a voice to the millions of women who today are mostly excluded from the extremely urgent efforts to produce enough, and good enough, food under the climate crisis. Only when both women and men are empowered to transform food systems can they successfully nourish families, communities and entire nations, today and in the future.'
Launched in January 2020, GENDER builds on a wealth of research and learning generated by the previous CGIAR Gender Network and the Collaborative Platform for Gender Research (2011–2019). It includes all 14 CGIAR research centres, 12 collaborative CGIAR research programs and 3 other CGIAR system-wide research support platforms and will forge alliances with change-makers in government, academia, national agricultural research extension systems and non-governmental organizations.
ILRI's gender team
Nicoline de Haan

Senior scientist, Gender

I grew up in Ethiopia with a father who is a livestock specialist. But there was discussion on the farmer behind the cattle, and why was that always a man. This for me was an eye opener and started my curiosity in gender issues. There are opportunities and challenges out there that we need to address to make a more equitable world.

Alessandra Galiè

Senior scientist, Gender

In the year 2000 I was studying Arabic at the University of Damascus and working on a BA thesis on rural development in Syria. I found it striking how the literature, the informal talks, the official speeches talked about men farmers. Studying gendered expectations about 'behaving woman-like or man-like' vis-à-vis the daily reality of making ends meet emerged as a life passion.

Annet Mulema

Science officer, Gender and social inclusion

I was born in a family of 11 children (8 girls and 3 boys). Raising this number of girls was not easy for my parents, particularly my father. My parents were pitied by relatives and friends who believed that girls added no value to the family. But my parents valued and believed so much in treating boys and girls the same and with respect.

Renee Marie Bullock

Scientist, Gender and environment

I lived in Zambia from 2003 to 2005, and during this time saw women preparing meals and caring for children, while men cultivated new fields for cassava production. These experiences, in which families have let me into their daily lives and taken me in as another family member, have had a lifelong influence on me and continue to inspire the direction of my career.

Zoë Campbell

Postdoctoral fellow, Gender

My father raised me to be a curious naturalist. He encouraged me to eat krill out of ocean water so I could experience how a whale lives, to wonder why there was a perfect row of trees in the forest, and to think about geologic time and the forces of natural selection. I believe if we understand the messy and complicated systems we exist in, we can make them better.
It begins in the lab
But extends to the field
Fighting animal disease, planting better forages, preventing the dangerous spread of antimicrobial-resistant infections and improving food safety all require meticulous scientific work. ILRI's biosciences division provides researchers with the time and resources to carry out that painstaking research. These stories show how ILRI is working to find solutions that will progressively reduce poverty and improve human health.
Building for the future
Making tomorrow's breakthroughs possible
Tomorrow's scientific breakthroughs can only happen if we invest in people and institutions today. ILRI maintains a variety of programs to enhance mission effectiveness and stimulate global research on livestock in the developing world. Its internship program has hosted scores of undergraduate interns from the world over—the next generation of livestock scientists. Its Ethiopia campus provides a model of how CGIAR centres can work synergistically. And its pioneering genotyping platform is helping scientists throughout Africa to modernize and strengthen breeding programs.
The right policies
The science of livestock systems
Because they are embedded in structures that extend from the family home to global trade, the economics, policies and social science of livestock systems remain ILRI's focus. ILRI's scientists are helping the Kenyan government develop land-use policies to ensure a viable future for the country's millions of pastoralists. They are identifying sustainable, bottom-up, stakeholder-led interventions in livestock value chains. And they are ensuring that farmers in Africa participate in climate-smart solutions that maximize productivity while lowering greenhouse gas emissions.
ILRI digital reach and social media
2019
Website performance since launch in March 2019
Users

+

81

%

Pageviews

+

123

%
Top 2019 science journal articlesfrom ILRI programs