Building better buffalo farming in rural Nepal
In Nepal, farmers face challenges in enhancing buffalo milk yields and strengthening the resilience of buffalo value chains. CGIAR's Sustainable Animal Productivity for Livelihoods, Nutrition, and Gender Inclusion (SAPLING) initiative, through the International Livestock Research Institute (ILRI), has been implementing the SAPLING model in Nepal under SAPLING Bhaisi (meaning buffalo in the Nepali language) to bundle genetics, feed and health technologies to tackle low buffalo productivity. A crucial part of SAPLING's design has been partnerships with international, national and local entities to develop these comprehensive innovation packages and pathways to disseminate them.
Padmakumar Varijakshapanicker, the ILRI country representative for Nepal, stressed the importance of SAPLING Bhaisi's in-country partnerships:
Partnership with the right public and private sector national organizations will result in sustainability of interventions and lead to large-scale uptake of technologies.
Globally, SAPLING actively promotes South-South cooperation. SAPLING Bhaisi is jointly planning Nepal's dairy value chain components in collaboration with Kenya and Tanzania. This allows for continuous exchange amongst country teams and partners to share and quickly learn from implementation experiences, building on results from previous projects.
Within Nepal, SAPLING Bhaisi is facilitating agreements between ILRI, the Ministry of Agriculture and Livestock Development (MoALD), Provincial Ministries and the Nepal Agricultural Research Council (NARC). National partnerships have enabled SAPLING Bhaisi to understand the development goals and context of buffalo productivity in Nepal.
Local partnerships with rural municipalities and dairy cooperatives help co-created innovation packages, through an integrated approach, reach farm-level and improve the livelihoods of smallholder buffalo farmers by enhancing buffalo productivity.
Hem Karna Paudel, mayor of Itahari, believes that partnering with SAPLING will benefit the municipality:  
The thing I like about this project is that it is bringing new technology to livestock production. We have money but need skill. I expect ILRI will bring new technology to support farmers in sustainable production.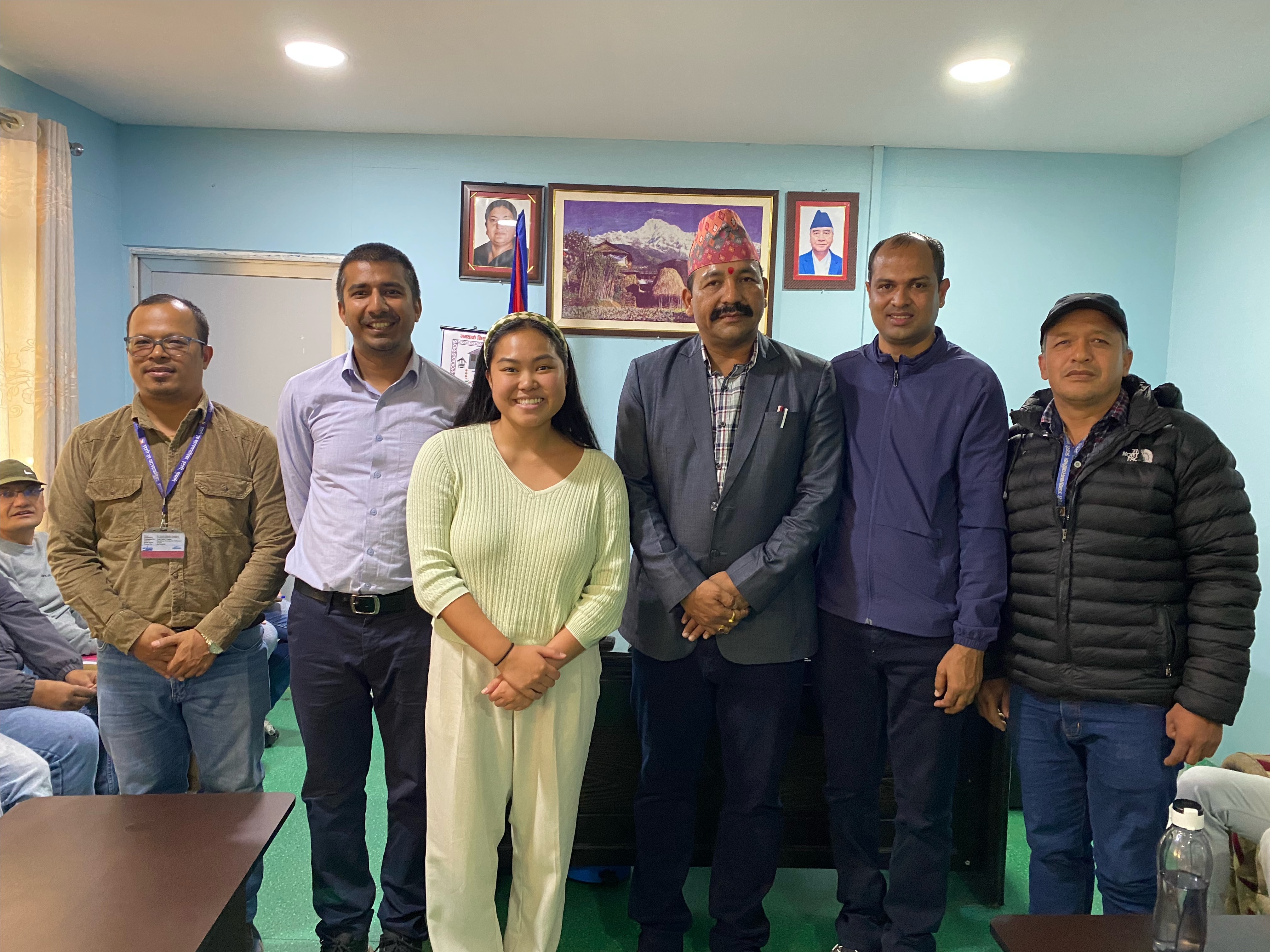 After hearing about SAPLING Bhaisi, two provinces have already approached the ILRI team to adopt this SAPLING model in their provinces with their own resources. Showing that this model can improve buffalo productivity could encourage other national and local partners to increase participation and further implement favourable policies supporting future activities for improved livelihoods.
Read more in-depth about SAPLING Bhaisi's co-creation model on CGIAR.org.
Banner image: SAPLING Bhaisi team at the ILRI office in Itahari, Nepal (ILRI / Nils Teufel)