Women in business: Chicken seed dissemination in Ethiopia and Tanzania
Project Description
The projects aims to develop, promote and test women-led chicken businesses in Ethiopia and Tanzania with the goal of promoting the economic empowerment of young women, and also of  improving the food and nutrition security of their households. 
Methods
Study of existing breed dissemination pathways; develop and test women-led business models to disseminate chicks to farmers in remote areas; engage in gender responsive and transformative approaches; assess impact on women's empowerment and on nutrition.   
Expected impact
Women's empowerment; improved livelihoods; improved nutrition.   
Impact activities  
Inception and final workshops 
Situation analysis 
Empowerment & nutrition: quant, qual studies 
Gender responsive & transformative activities 
Engagement of policy makers  
Nutrition behaviour communication campaign 
Capacity development of partners
Theory of change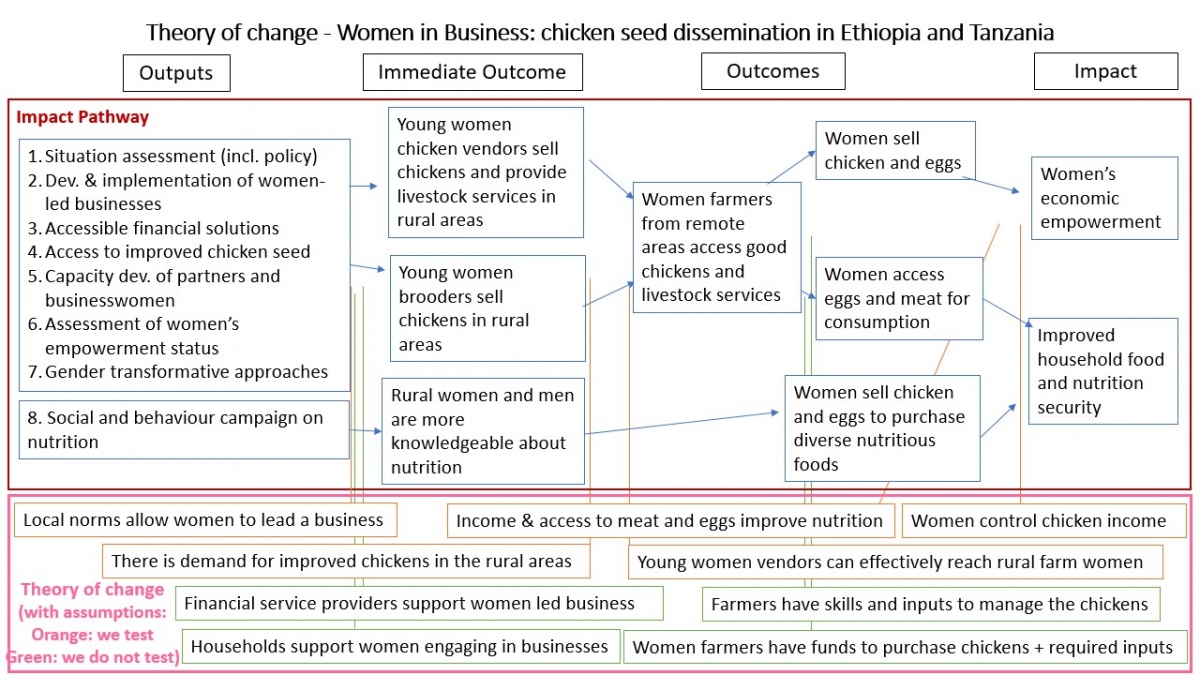 The Netherlands – CGIAR research programme poster