Entomological studies to inform Rift Valley fever control in Uganda
Researchers in Uganda are conducting entomological (mosquito) studies to identify mosquito species that can potentially transmit the Rift Valley fever virus. Researchers are also studying the mosquitoes' host preferences and assessing insecticide resistance in mosquitoes collected from the southwestern districts of Isingiro, Sembabule and Lyantonde, where livestock have been exposed to the virus in previous outbreaks of the disease.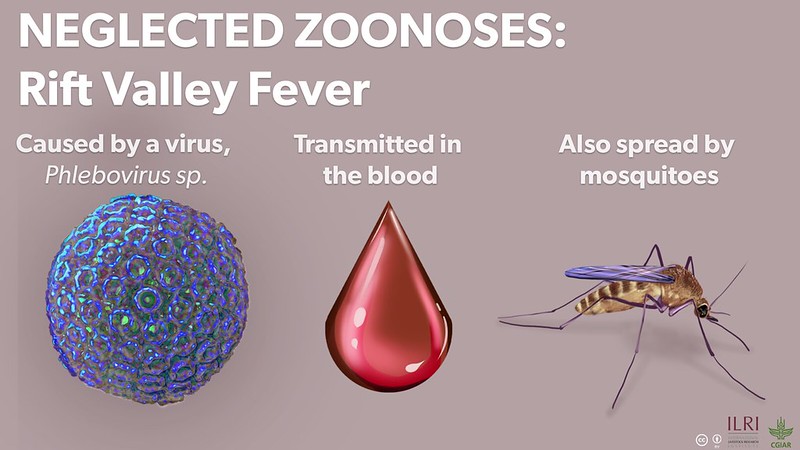 Illustration by Annabel Slater / ILRI
This research is taking place at the National Livestock Resources Research Institute (NaLIRRI) following the remodelling and renovation of the institute's insectary to an 'Arthropod containment level 1' facility and capacity development of its scientists. The upgrading of the insectary and the ongoing research was supported by the German Ministry for Economic Cooperation and Development through the One Health Research, Education and Outreach Centre in Africa (OHRECA) and the Boosting Uganda's Investment in Livestock Development (BUILD) project at the International Livestock Research Institute (ILRI).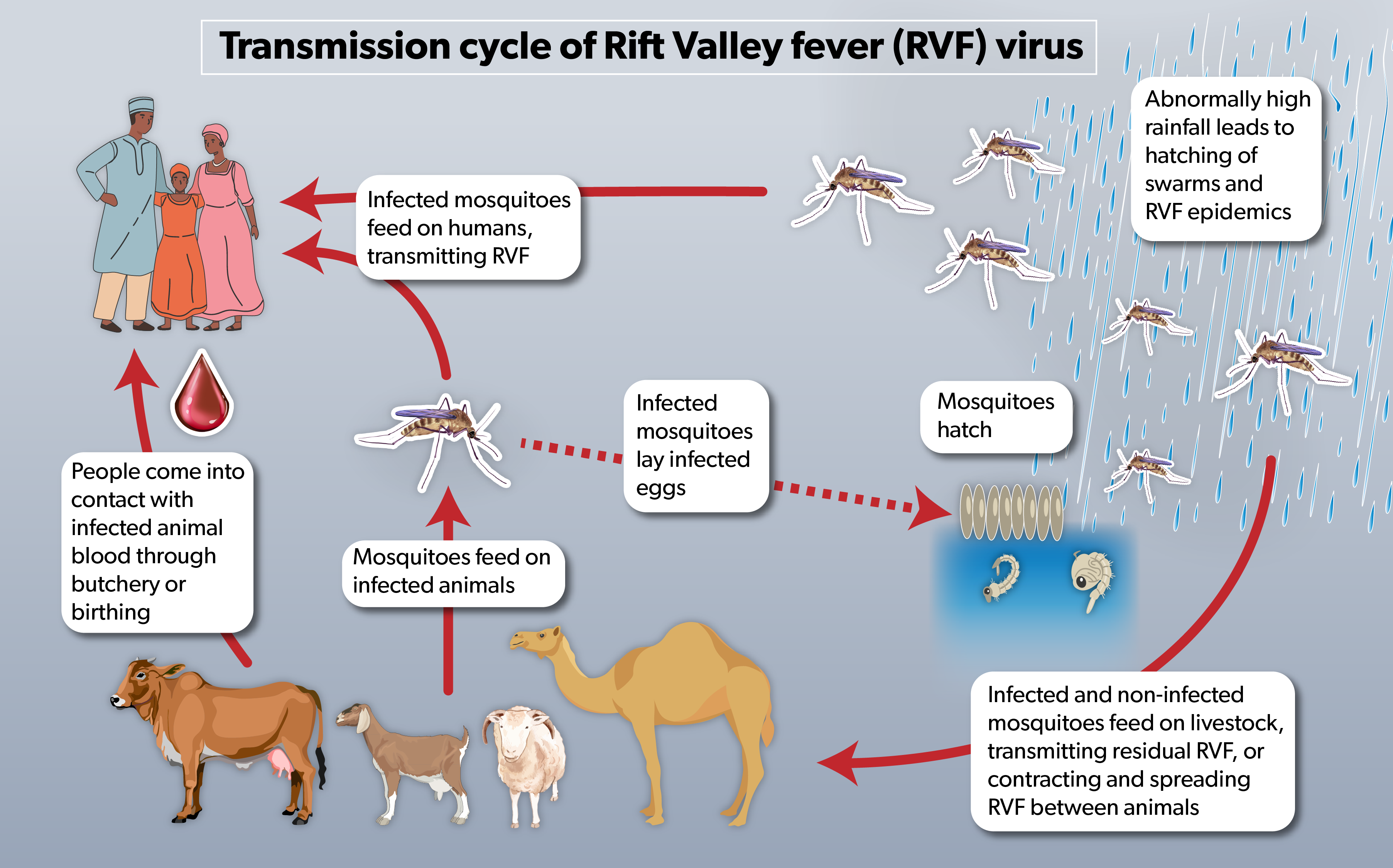 Infographic by Annabel Slater / ILRI
In 2016, for the first time in 48 years, Uganda reported a localized case of Rift Valley fever in Kabale District. According to the Centers for Disease Control and Prevention (CDC) report, the outbreak involved 16 human cases of whom 7 died. From the investigations conducted in the district following the outbreak, cattle, goats and sheep had a seroprevalence rate of 27% (86/324), 7% (40/569) and 4% (7/158), respectively. Since then, at least 10 subsequent outbreaks have been reported in the country. An analysis of historical data on Rift Valley fever outbreaks shows that the areas most affected by the disease lie within or border the livestock migratory corridor that connects the southwestern and northeastern parts of Uganda. Outbreaks occur following periods of above normal rainfall and flooding, which enable many of the mosquito vector species to thrive.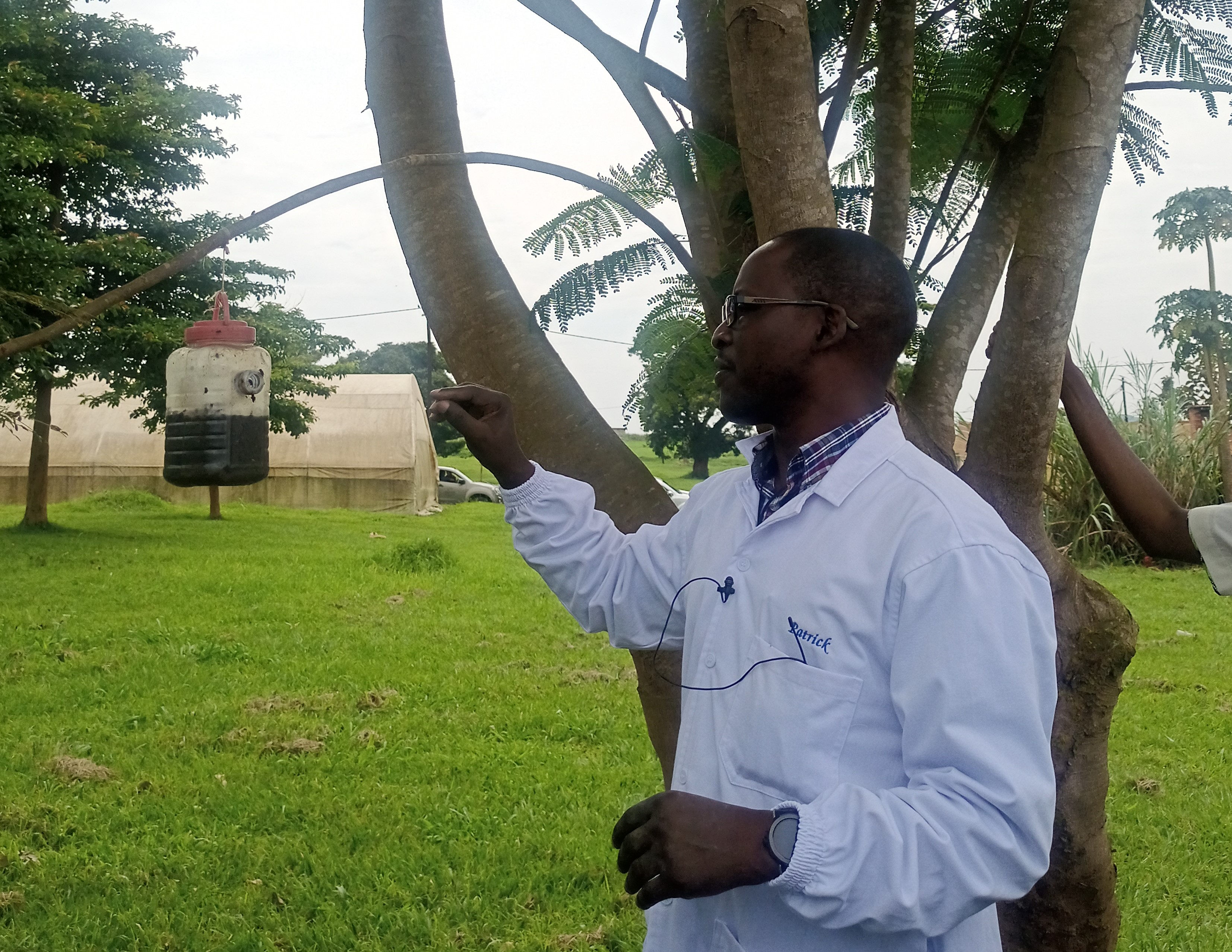 Under the five-year BUILD project (Jan 2019-Dec 2023), staff at NaLIRRI have conducted serological screening and molecular characterization of circulating Rift Valley fever strains collected during the 2016 outbreak in Uganda, whose samples were stored at ILRI, the National Animal Disease Diagnostics and Epidemiology Centre (NADDEC) and the Uganda Virus Research Institute. Socioeconomic studies with livestock keepers to assess their knowledge about the disease, its impact and potential entry points for vaccine introduction, including aspects such as the role of gender in disease transmission and management have also been conducted.
At a stakeholder and media visit to the facility, Patrick Abila, a PhD fellow with the BUILD program and an entomologist at NaLIRRI said, 'The research will help us understand the mosquito species responsible for Rift Valley fever transmission in both humans and animals, and how to manage their populations. This will contribute to the vector control policies of the Ministry of Agriculture, Animal Industry and Fisheries and that of Health.' 
Similar work has been conducted in Kenya under the BUILD project, on samples collected during a 2018 outbreak. In both countries, researchers have also tested the samples for co-infection with other pathogens which cause disease symptoms like those of Rift Valley fever.
More outputs on Rift Valley fever from the BUILD project in Uganda
Spatial distribution of Rift Valley fever virus antibodies across livestock in Uganda

: Tumusiime, D., Isingoma, E., Tashoroora, O.B., Ndumu, D.B., Bahati, M., Nantima, N., Mugizi, D.R., Jost, C. and Bett, B. 2023. Mapping the risk of Rift Valley fever in Uganda using national seroprevalence data from cattle, sheep and goats.

PLOS Neglected Tropical Diseases

17(5): e0010482.