New molecular tool can enhance genomic-based surveillance of Rift Valley fever virus
Scientists from the International Livestock Research Institute (ILRI) and research partners from Kenya, Rwanda, South Africa and Tanzania have developed a faster and cheaper way to generate genomic data on the Rift Valley fever virus (RVFV), the pathogen that causes Rift Valley fever (RVF). 
The new molecular tool could support near real-time genomic-based surveillance, allowing for a faster response to RVFV outbreaks and the prevention of epidemics.
RVF is a climate-driven disease that can cause serious illness and death in both humans and animals. 
According to the World Health Organization, RVFV is transmitted by mosquitoes and can cause a range of symptoms in humans, from fever and headaches to liver damage and blindness. It is also highly contagious in animals, with devastating effects on livestock populations. 
Although outbreaks of RVFV have been reported across Africa and the Arabian Peninsula, there is no vaccine for humans and existing treatments in livestock have limitations.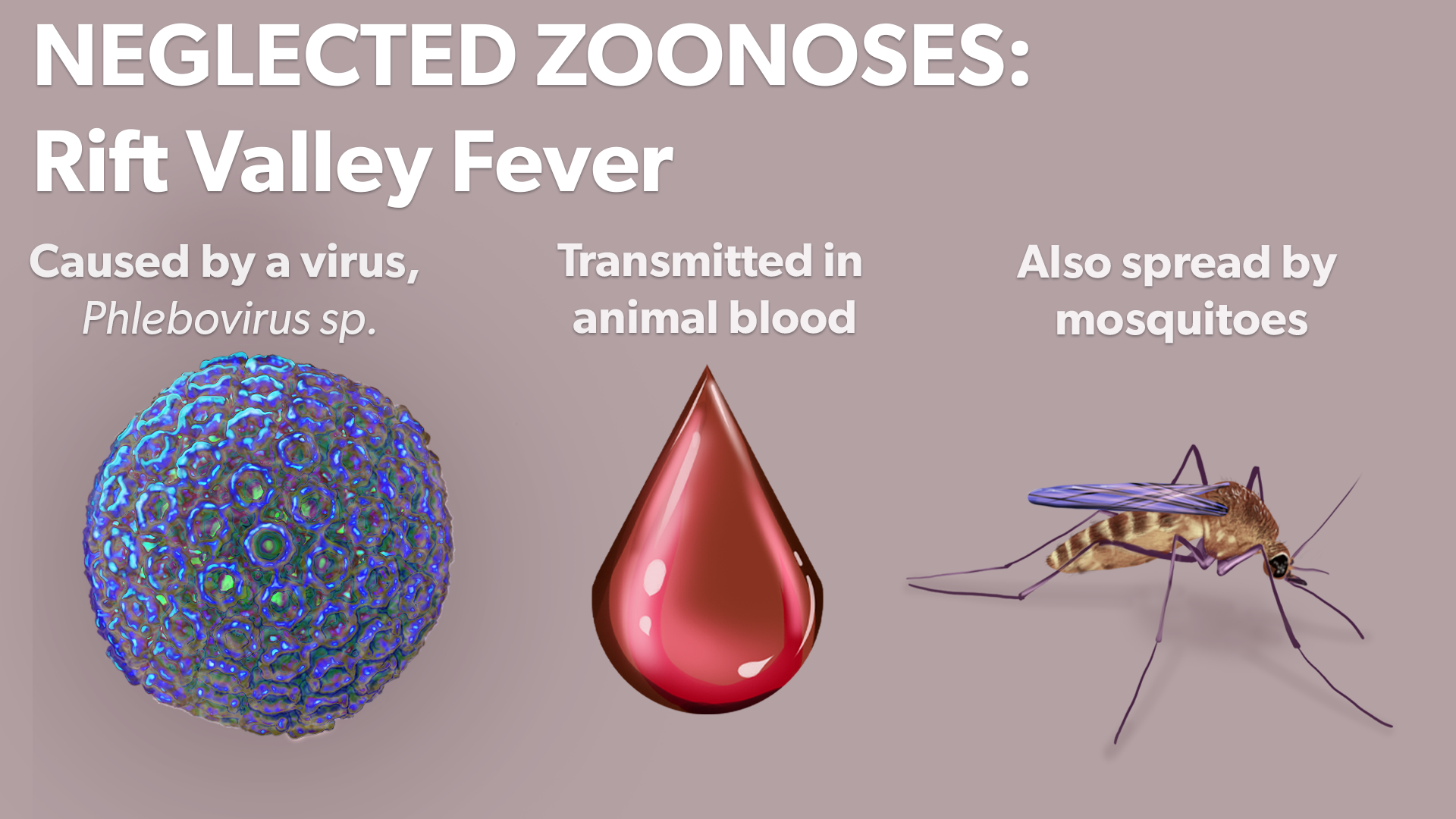 Described in a recent paper published in Viruses (Feb 2023), the new molecular tool is based on a method that was originally developed for detecting Zika, Ebola and SARS-CoV-2 viruses. The research team adapted the method for RVFV, making it the first for a segmented virus.
To generate RVFV genetic data, the recently developed method looks for virus material, which is proof that the virus is present in the body. 
This is done through amplicon polymerase chain reaction (PCR) enrichment, a process that involves amplification of the genetic material of the virus in a clinical sample.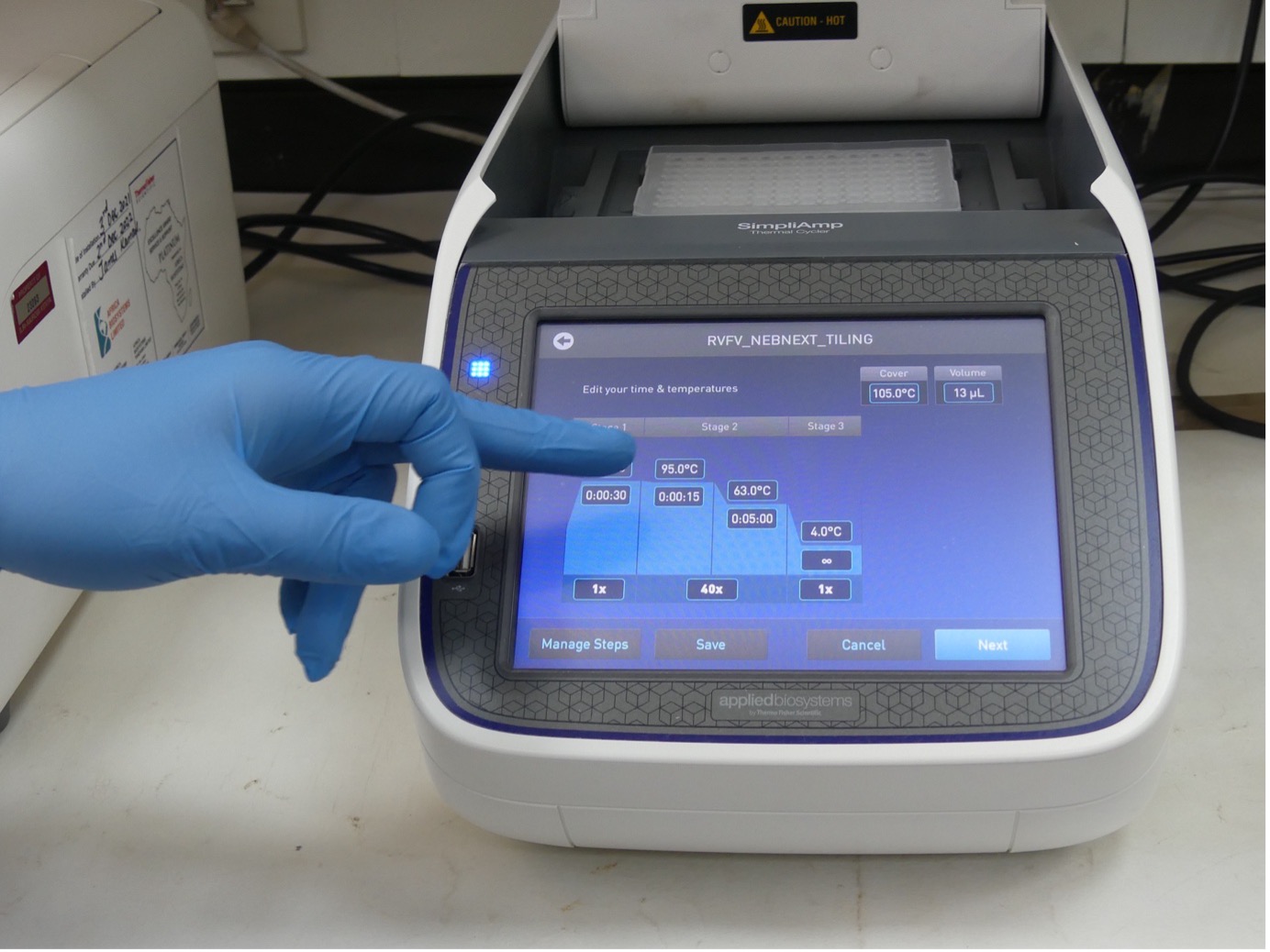 Using the multiplex amplicon PCR technology for efficient and timely generation of Rift Valley fever virus sequence data for genomic surveillance (photo credit: ILRI/Kristina Roesel).
The process involves two parallel PCR reactions, which are run together and utilize overlapping short DNA sequences called primers to amplify three segments of RVFV: large, medium and small. 
This multiplex approach makes the process faster and cheaper compared to culturing the virus in a biosafety laboratory, which takes up to 14 days. After amplification, the segments are sequenced and analysed to check for mutations and identify their family of origin.
'Genome recovery from samples with moderate viral particles is significantly improved compared to those with low viral load. RVFV ribonucleic acid (RNA) has three segments and we had to find primers that would identify each of these segments,' explained John Juma, the paper's lead author.
Primers are short sets of nucleotides that necessitate the generation of many copies of a DNA sequence. 
By running two PCRs in parallel, up to 99% of the RVFV genome can be recovered through amplification. 
Juma's team was able to amplify enough genetic material to sequence and check for mutations.
This molecular technique is a significant development in the fight against RVFV as it helps scientists understand the virus better and track it during outbreaks. 
The current gold standard test for RVFV sequencing, virus isolation in cell culture, is slow, expensive and can only be done in high-level biosafety laboratories.
Juma emphasized that the new technique could make a real difference in Africa, where RVFV outbreaks are frequent and have a significant impact on public health and the economy. 
By generating genetic data of the virus early, healthcare providers can respond quickly, reducing the risk of the virus spreading and thus saving lives.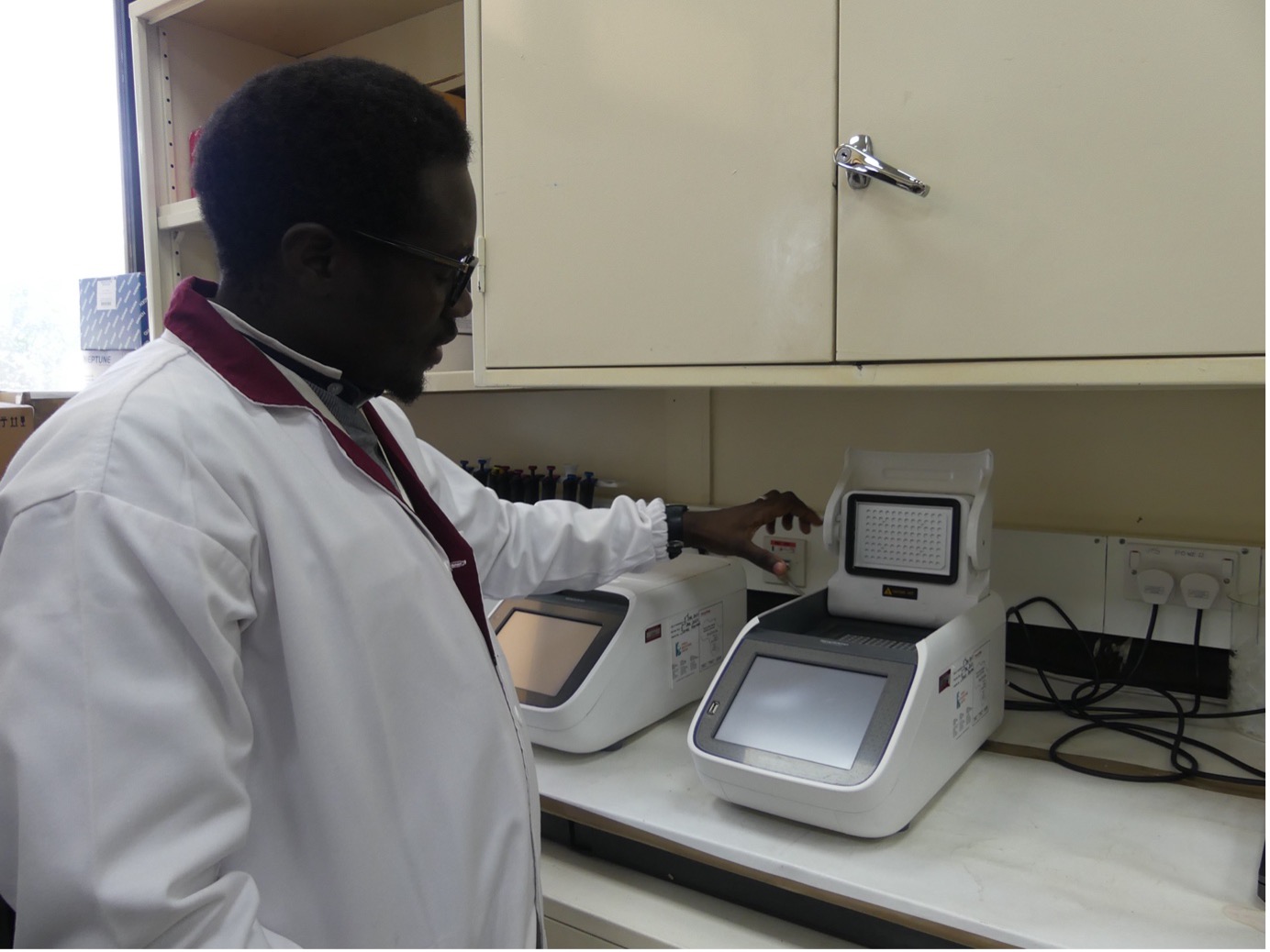 John Juma demonstrating how the molecular technique works to amplify the Rift Valley fever virus (photo credit: ILRI/Kristina Roesel).
The ability to generate RVFV genomic data early could prevent epidemics, especially in regions where the virus is prevalent. 
With further testing and refinement, this method could become an essential tool for public health officials and healthcare providers in the fight against RVFV.
This work was funded by the German Federal Ministry for Economic Cooperation and Development through the ILRI-led Boosting Uganda's Investments in Livestock Development (BUILD) project. 
Additional funding was received from the Rockefeller Foundation, Africa Centers for Disease Control and Prevention and the Defense Threat Reduction Agency through the ILRI-led Co-infection with Rift Valley fever virus, Brucella spp. and Coxiella burnetii in humans and animals in Kenya: disease burden and ecological factors project. 
The content of the information does not necessarily reflect the position or the policy of the Federal Government of Germany and no official endorsement by the same should be inferred.
Read more on ILRI's research on Rift Valley fever: