More than 350 actors in Vietnam's smallholder pig value chain have been trained in managing risks in the value chain and risk communication by the International Livestock Research Institute (ILRI)-led 'Market-based approach to improving the safety of pork in Vietnam' or SafePORK project in the past 18 months. This work is part of the project's goal of addressing knowledge gaps and misperceptions on food safety risks to improve the safety of pork sold and consumed in the country.
Risk communication plays an important role in conveying correct information about food safety risks to all actors throughout the pig value chain including food regulators, pork value chain actors, the media and the public. It also helps to improve the knowledge on food safety, the belief and trust in food chains, the food management system and the quality of food for everyone.
Based on findings from a risk communication needs assessment, the SafePORK project conducted a wide range of food safety risk management and risk communication training activities targeting different stakeholders in the pig value chain including journalists, policymakers, state civil servants and consumers through different channels.
At retail and slaughter, between September 2020 and April 2021, about 30 retailers and 18 butchers benefited from five training courses in Hung Yen (Red Mekong Delta), Hoa Binh (Northwest) and Nghe An (Central). Two training manuals targeting retailers and slaughterhouse workers were prepared by SafePORK researchers and used to train slaughterhouse workers and retailers in three provinces. One more manual has been recently developed targeting indigenous pork value chain actors including farmers, butchers and retailers in Hoa Binh. The latter was a co-output of SafePORK and the German Federal Ministry for Economic Cooperation and Development (BMZ)-funded pork borne parasitic diseases project. Placing food safety interventions at retail and slaughterhouse level, in line with recommended prevention measures against COVID-19, gave the research team an opportunity to explore synergies in prevention and integrate COVID-19 prevention measures into the project training manuals.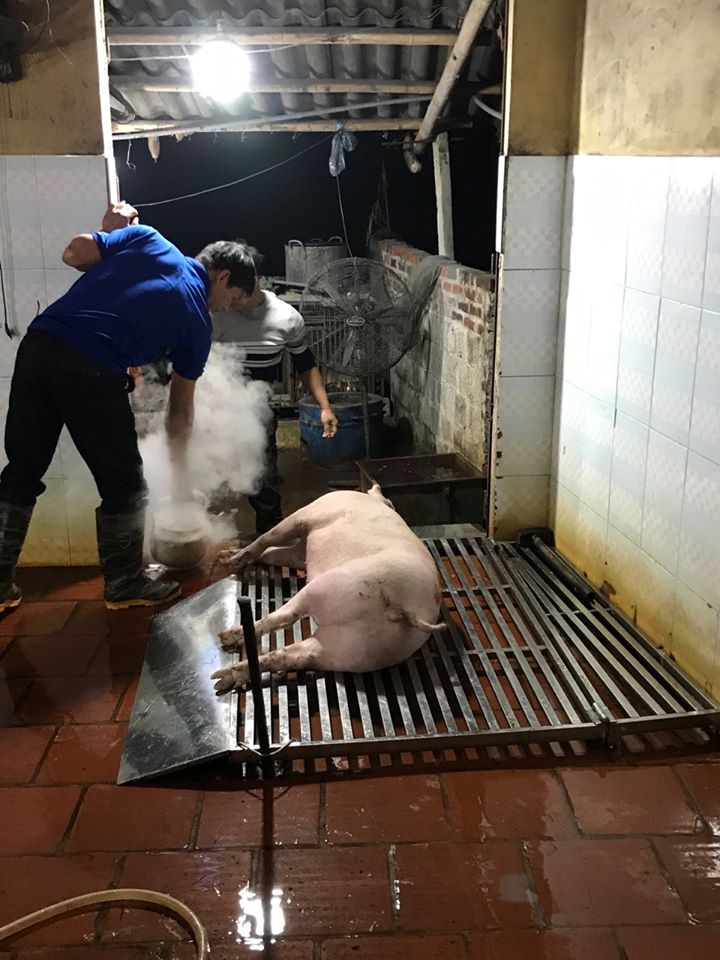 Given that canteens, schools and companies are critical points in the chain in which food safety failures have huge consequences on many consumers, SafePORK organized two training courses, in April 2021, for approximately 100 managers, food handlers and consumers in Hung Yen and Nghe An provinces. These courses raised the awareness of actors in these critical areas on food risks and hazards, and good practices to reduce cross contamination in food preparation.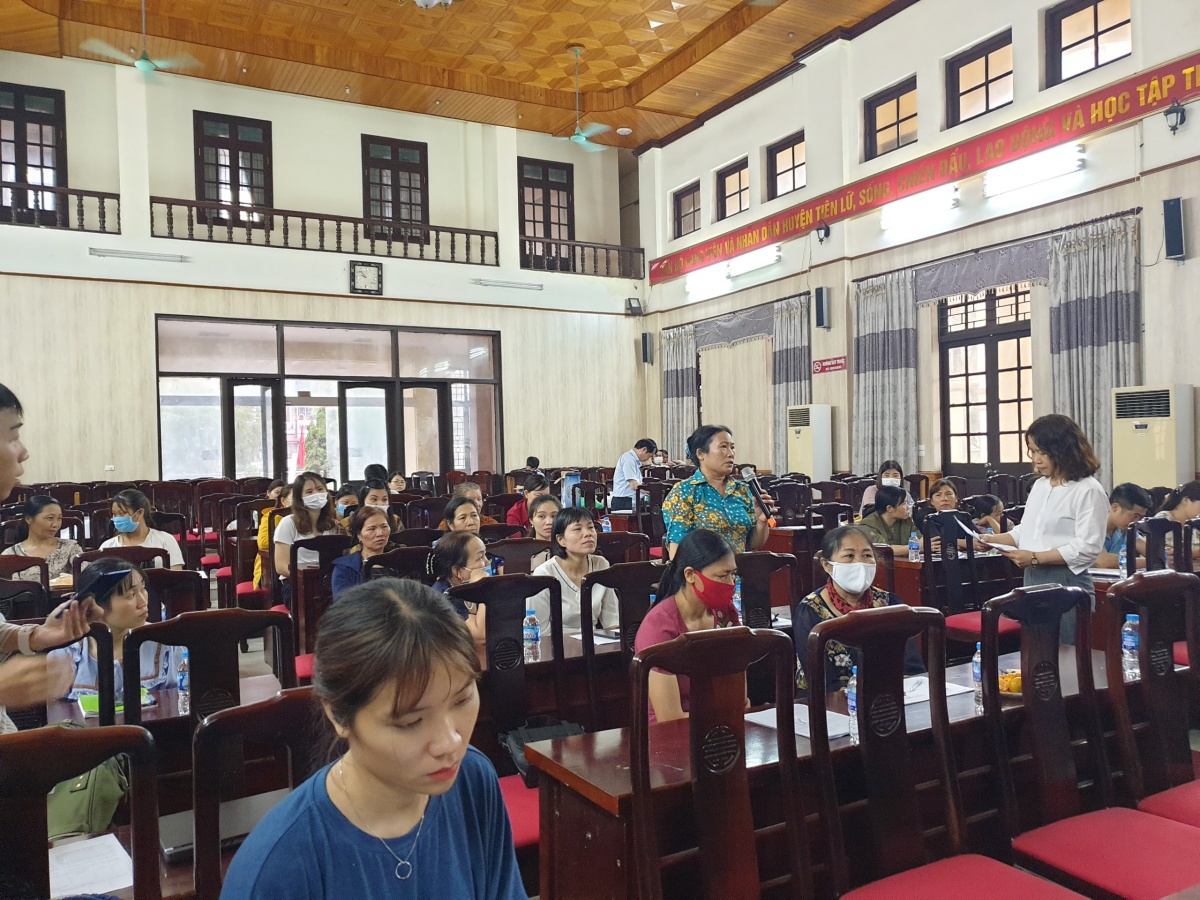 In a media workshop held December 2019 on 'risk communications on food safety and human health,' the SafePORK team joined 40 Vietnamese reporters to discuss ways for better communicating food safety information to the public. Through the workshop, food safety researchers sought to relay accurate research-based information on the challenges posed by unsafe food to human health.
Five Training-of-Trainers (TOT) sessions on risk communications were organized in October and November 2020 for about 160 members of district health; veterinary, culture and information officers, and women and farmer unions' members in Hung Yen and Nghe An. These trainees will play a critical role in raising the awareness of local people on food safety. This will include sharing lessons in foodborne hazards and risks and prevention measures at the grassroots level by disseminating food safety messages to local people at regular community meetings. Further expansion of risk communication activities is planned for 2021.
SafePORK is a five-year project that is developing and evaluating market-based approaches to improving food safety, with the overall goal of reducing the burden of food-borne diseases in informal, emerging formal, and niche markets targeting small- and medium-scale producers in Vietnam. It is funded by the Australian Centre for International Agricultural Research (ACIAR).
This blog post was prepared in celebration of this year's World Food Safety Day on 7 June. Under the theme 'Safe food today for a healthy tomorrow,' the day stresses that production and consumption of safe food has immediate and long-term benefits for people, the planet and the economy.
See other links we publish on the World Food Safety Day: