ILRI welcomes high-level Kenyan government officials to its main campus in Nairobi
On 2 August 2023, the International Livestock Research Institute (ILRI) hosted distinguished guests from the Government of Kenya at its Nairobi campus. The visit was attended by Hon. Jonathan Mueke, Principal Secretary (PS) for Livestock Development; Hon. Kello Harsama, PS for Crop Development; Hon. Silvia Museiya, PS for Tourism, Wildlife and Heritage; and Ambassador Ali Mohamed, Special Climate Envoy for Kenya. 
The meeting served as a prelude to the Africa Climate Summit, a critical event for addressing climate change challenges, hosted by Kenya and which ILRI will attend next month. 
Discussions centred around CGIAR and ILRI's food system transformation activities, and unveiling opportunities for collaboration with the government to develop Kenya's livestock sector. 
A tour of Mazingira Centre, ILRI's environmental research laboratory, raised interest in expanding research activities to measure livestock emissions beyond the dairy industry to Kenya's pastoralist communities.
ILRI director general Appolinaire Djikeng opened discussions by emphasising the importance of the research organization's partnership with the Kenyan government. 
'We hope you [the Government of Kenya] will be the primary consumers of our research and take the evidence we generate to policy and the private sector for scaling,' he said. 
Hon. Mueke reinforced the importance of linking research institutions to policymakers. 
'Research is at the centre of the livestock sector. If you can't measure it, you can't manage it. This administration makes decisions wholly on data, and that data comes from research,' he noted.
He shared the government's priorities to create jobs within the livestock sector, which aligns with ILRI's mission to alleviate poverty. ILRI's livestock genetics, feed and forage development, and animal and human health research programs will continue working with the government to tackle Kenya's biggest challenges in breeds, feeds and animal health.
Livestock development requires a multisectoral approach, reflected in ILRI's diverse research portfolio. Hon. Museiya, a pastoralist herself and PS for tourism, wildlife and heritage, highlighted the potential of coexistence between wildlife and livestock. A future visit to ILRI's Kapiti Field Research Station and Wildlife Conservancy will allow her to learn more about and find areas of collaboration within Kapiti's research on the wildlife–livestock interface.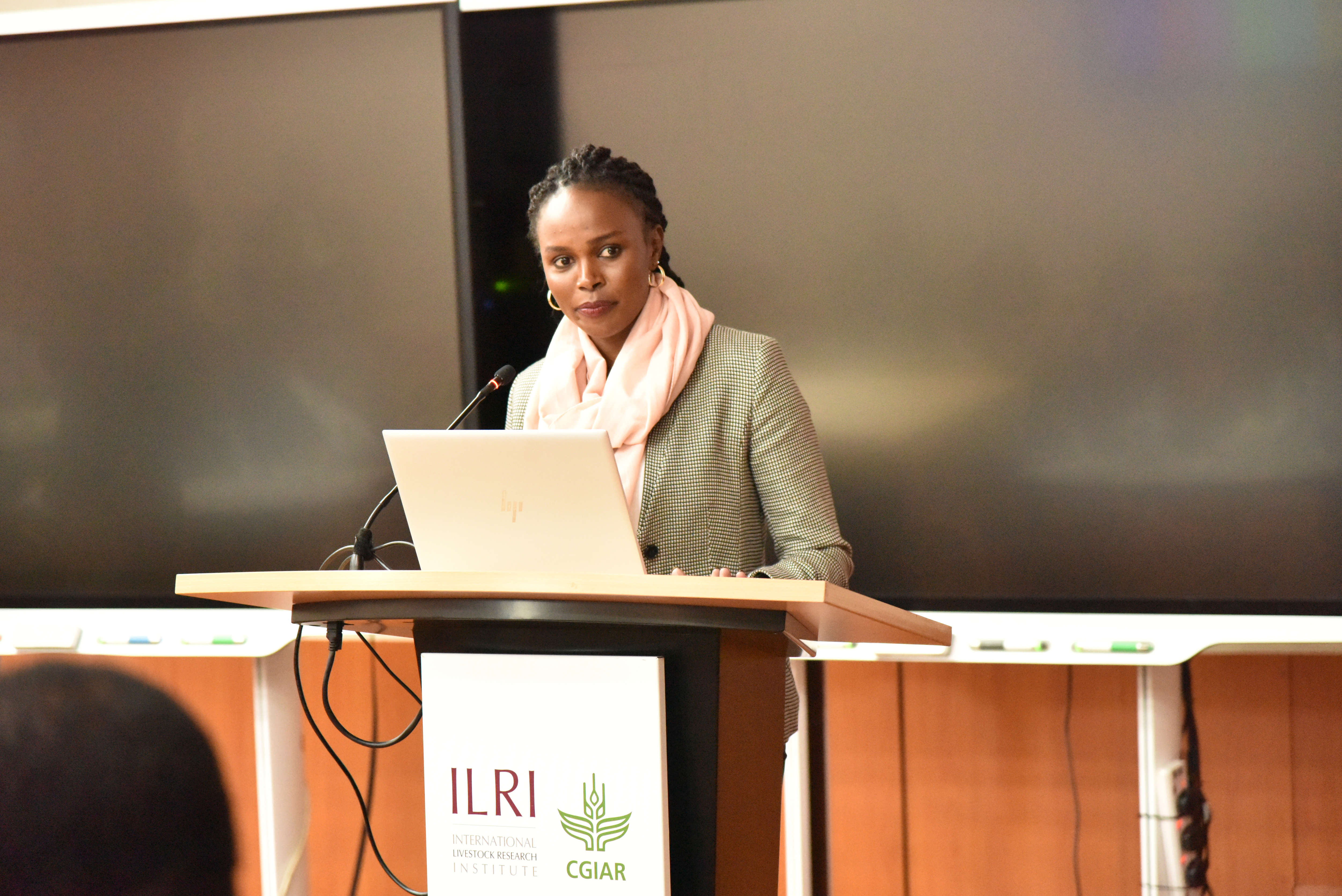 Furthermore, ILRI is part of CGIAR, which plays a crucial role in promoting global food security and biodiversity conservation. The Government of Kenya's support for international organizations has enabled Nairobi to serve as a hub for two CGIAR centres, including ILRI. ILRI's Nairobi campus hosts numerous other CGIAR and non-CGIAR organizations that work to transform food systems. 
Hon. Harsama expressed his admiration for ILRI's vast partnerships. 'Initially, I thought ILRI was only about livestock, but you do really good things with food production. I appreciate how you support a variety of research,' he said. 
Hon. Harsama met with scientists from the International Rice Research Institute, another CGIAR centre hosted at ILRI Nairobi, to discuss ways to strengthen the rice value chain in Kenya, following the maize shortage from the last drought that threatened food security across the country.
The last drought threatened not just crop production but had devasting effects on Kenya's livestock and wildlife populations. Ambassador Mohamed shared the government's new agenda for addressing climate change. 
'In Kenya, our GDP is affected yearly by climate change. The question is what can we do beyond lamenting? Yes, we are victims of climate change, but what can we contribute?' he asked.
The government acknowledges the urgent need to address climate issues, and ILRI's support is essential for making Kenya a place where practical solutions can be found. 
The upcoming inaugural Africa Climate Summit in Nairobi provides a platform for Kenya to lead further discussions on the impacts of climate change and possible solutions for the global South.
Following the morning discussions, Claudia Arndt, senior scientist and team leader of the Mazingira Centre, gave a tour of the centre. Since its establishment in 2014, the centre has contributed data on greenhouse gas emissions of African livestock to global databases. 
The guests were shown innovations that help collect livestock emissions data, like the animal chambers and SF6 tracer method. They were also shown the nutrition laboratory and the biogas digestor facility, where technologies are being tested to reduce emissions. Currently, Mazingira focuses on dairy production systems. 
The ambassador expressed an urgency to work together to expand research to include rangelands and pastoralist systems, which contain most of the livestock in the country.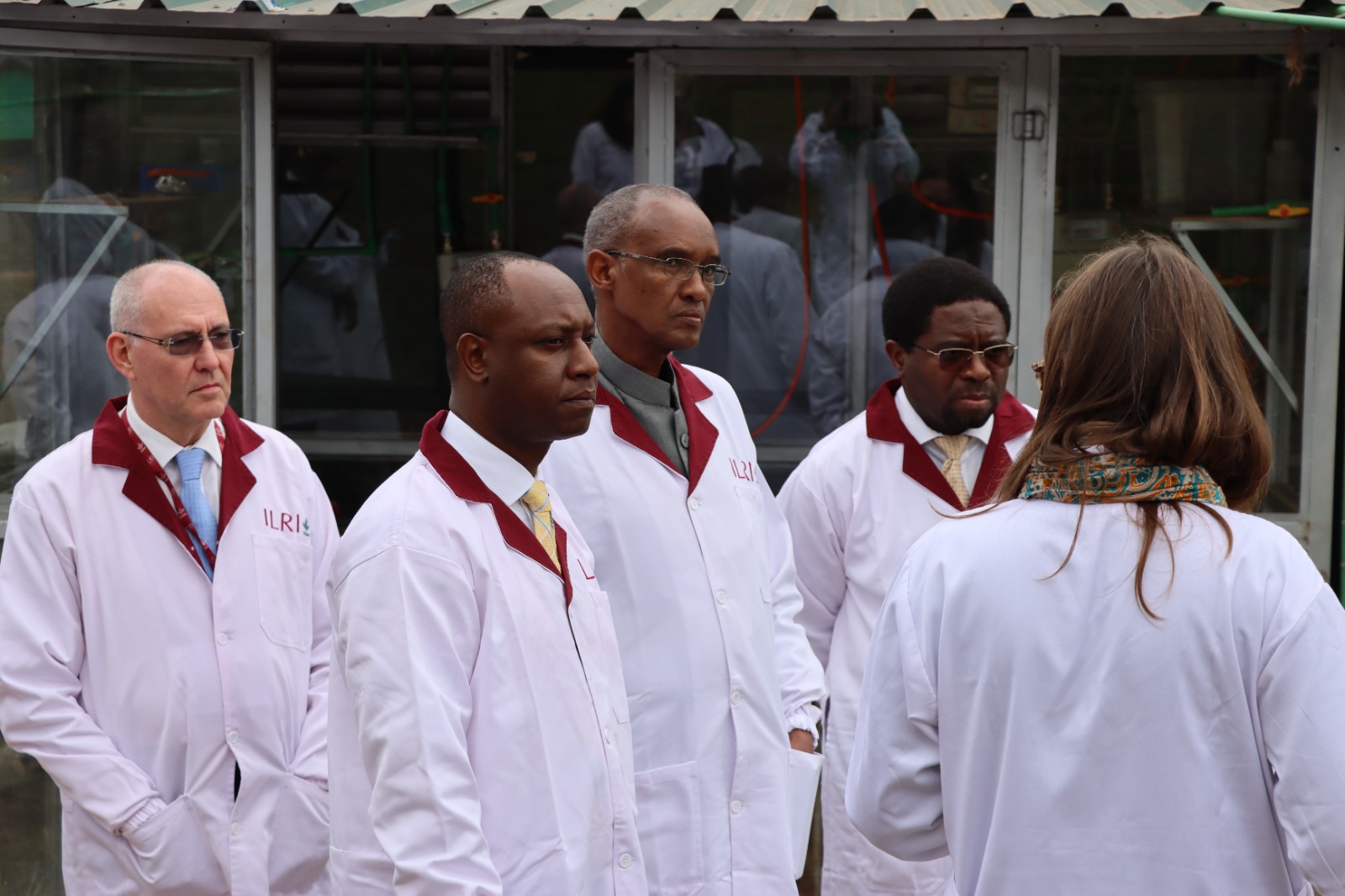 This visit shows ILRI's continued engagement with the Government of Kenya and opened more areas of collaboration to sustainably commercialise the livestock sector, strengthen food systems, promote biodiversity conservation and mitigate climate change impacts. 
ILRI's partnership with the government is essential to promoting Kenya's new climate agenda and contributing to addressing global climate challenges.