One Health Centre for Africa
The goal of the One Health Research, Education and Outreach Centre for Africa  is to improve the health of humans, animals and ecosystems through capacity building, strengthening local, regional and global networks, evidence-based policy advice in the context of One Health by setting up a central facility for One Health in sub-Saharan Africa.
The investment covers four thematic areas: control of neglected tropical (zoonotic) diseases, emerging infectious diseases, food safety and informal markets, and prevention and control of antimicrobial resistance.
Research as the basis for science and academia, policy advice, recommendations for interventions including donor investments
Capacity development to strengthen national competencies in One Health including education and training programs, communication interventions for behaviour change
Development of strategies and action plans to control zoonotic diseases and antimicrobial resistance
Support of public campaigns to control and/or eradicate zoonotic and foodborne diseases and promote rational use of drugs.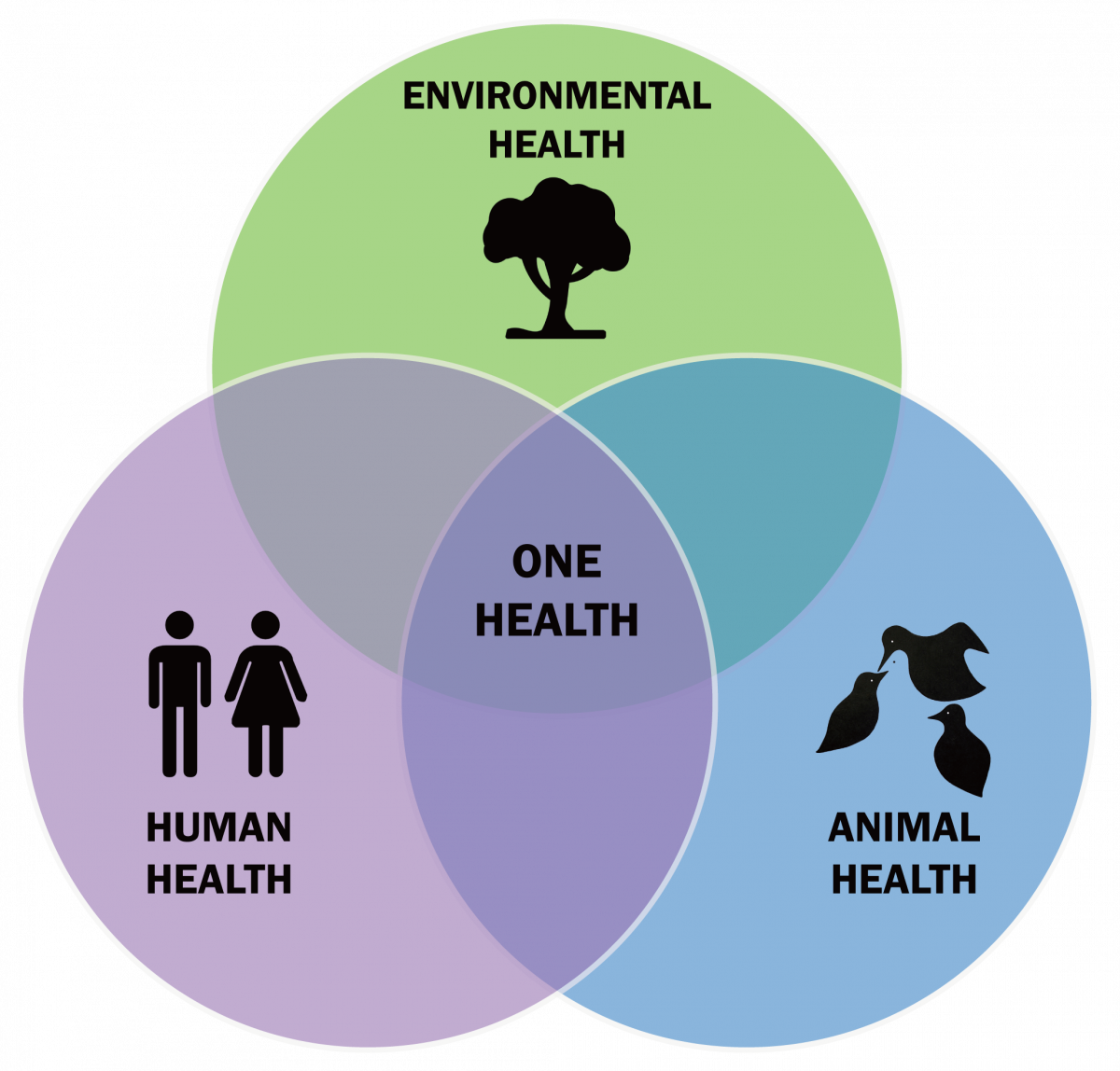 Thematic focus
1. Control of neglected tropical (zoonotic) diseases
Prioritization of diseases according to their health and economic burden; consideration of tuberculosis, brucellosis, rabies, Rift Valley fever among other zoonoses; development of information and communication technologies
2. Emerging infectious diseases
COVID-19 diagnostics and control; pandemic prevention
3. Food safety and informal markets
Risk assessment and identification of critical control points; improved occupational health and hygiene during food processing in informal markets; hygiene and waste management; risk communication
3. Prevention and control of antimicrobial resistance
Rational (or prudent) use of antimicrobials; antimicrobial resistance at the human-animal-environment interface; the role of livestock production in antimicrobial resistance; reduced and targeted use of drugs; improved data availability
These thematic areas build on and complement past and existing BMZ/GIZ-funded activities such as the Safe Food, Fair Food project in Africa and Boosting Uganda's Investments in Livestock Development. The thematic area of antimicrobial resistance is funded by other investment partners through the CGIAR Antimicrobial Resistance Hub and will work closely with the One Health Centre.
An advisory committee consisting of 5-10 representatives from African institutions working on One Health will provide the centre with advice and guidance, with special attention to the specific needs of the African context.
Cross-cutting themes and interdisciplinarity
All themes will include socio-economic and ecological (including climate change) aspects and research questions. Various groups (e.g. agro-pastoralists, conservationists, livestock farmers, processors, consumers and policymakers) will be included.
Capacity development involves multidisciplinary approaches. ILRI and partners will support communication, data management and laboratory bench work.
Project partners and stakeholders
The One Health Centre will build networks and partnerships with institutions in Africa, Europe and beyond.
Prospective partners
African Science Partnership for Intervention Research Excellence
Federal Research Institute for Animal Health (Friedrich-Loeffler-Institut), Germany
Federal Institute for Risk Assessment, Germany
Freie Universität Berlin, Germany (and FoodBerlin)
Vétérinaires Sans Frontières, Germany 
Other CGIAR centres (the International Institute of Tropical Agriculture in the context of aflatoxins)
Collaboration with the African Union-Interafrican Bureau for Animal Resources, the Inter-Governmental Authority on Development as well as multilateral organizations, especially the World Organisation for Animal Health, the Food and Agriculture Organization of the United Nations and the World Health Organization, will be further strengthened.